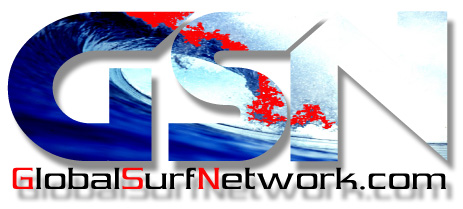 SUPPORTED BY SMALL BUSINESSES GLOBALLY / GSN SUPPORTS INDEPENDENT FILMMAKERS & MUSICIANS
Tony Silvagni- Owner, Director, and Surf Instructor
Professional Surfer, Tony Silvagni, is the proud owner of the Tony Silvagni Surf School. He brings twelve years of competitive experience worldwide to the beach. Tony placed 2nd overall on the 2008 ASP North America Ratings for Professional Longboard, and Qualified for the 2009 World Longboard Tour. Tony is a top ranked professional surfer who won 12 out of 18 professional longboard events in 2008, and he placed 2nd in the US Open of Surfing in Hungtington Beach, California. He surfed on the US Team for 1 year, selected as one of the top 30 surfers by the USSF to represent the United States in competitive surfing. Coming up through the ranks, Tony was on the Eastern Surfing Association All- Star team for 5 years. He was a 2X United States Surfing Federation Open Longboard Champion, a 2X National Scholastic Surfing Association Easterns Open Longboard Champion, a 3X East Coast Surfing Championships Pro Longboard Champion to name a few of his accomplishments. Tony has always achieved to be a good role model and has desired to promote the sport of surfing in a positive way. He is a skilled shortboard and longboard surfer, with a lifetime of ocean experience, and is certified in CPR and First Aid. Also, he is certified NSSIA (National Surf Schools and Instructors Association) instructor, a tri-athlete lifeguard for the town of Kure Beach, and a former swimmer on the Eugene Ashley High School varsity swim team for 4 years competing in regional and state level competitions.

Kate Easton, Surf Instructor
Kate Easton is a rising professional surfer from Virginia Beach, Virginia. Kate has an interest in attending UNC-Wilmington in the future, and will be living in Wilmington for the summer while working as a surf instructor for the Tony Silvagni Surf School. She has traveled to numerous surfing destinations such as Hawaii, Mexico, Costa Rica, Puerto Rico, Australia, and New Zealand in her surfing career. She has two years previous experience as a surf instructor. Not only is she a talented surfer, she has also been a competitive swimmer at the Princess Anne Country Club in Virginia Beach for 8 years, and is certified in First Aid and CPR. We are excited to have Kate on board with her 10 years experience in surfing and her extensive competitive surfing credentials. In 2008, Kate was the USA Championship Girls 18 and Under Longboard Champion, Mid-Atlantic Regional Women's Longboard Champion, and placed 2nd in the ESA Easterns Women's Longboard division. In 2007, she was the ESA Easterns Women's Longboard Champion and Mid-Atlantic Regionals Women's Longboard Champion. Kate has demonstrated her clean life style and positive image as an Eastern Surfing Association All-Star for three years from 2007-2009, and is an active member of community surfing charity events.




Book & Box Set Video Before Purchasing
CERTIFICATE OF AUTHENTICITY

Each unique book is hand-numbered and hand-signed and will come with signed certificates of authenticity. Additionally, you will receive a commemorative medallion of The Endless Summer 50th Anniversary of its Global Release, as well as your own piece of history: Five frames of the original film print.

YOUR OWN PIECE OF HISTORY

You will literally own your very own piece of history as each book is completely different and packed with artifacts from the film, including a 5-Full Frame Film Strip from the Original Film Print, a Remastered DVD of The Endless Summer, a certificate of authenticity hand-signed by Filmmaker Bruce Brown, iconic Graphic Designer John Van Hamersveld, and the American Surfers featured in the Endless Summer, Robert August and Mike Hynson. Not to mention letters, postcards, maps.
Limited Edition Signed & Numbered
50th Anniversary
Endless Summer Book & Box Set

Sale Price $395.00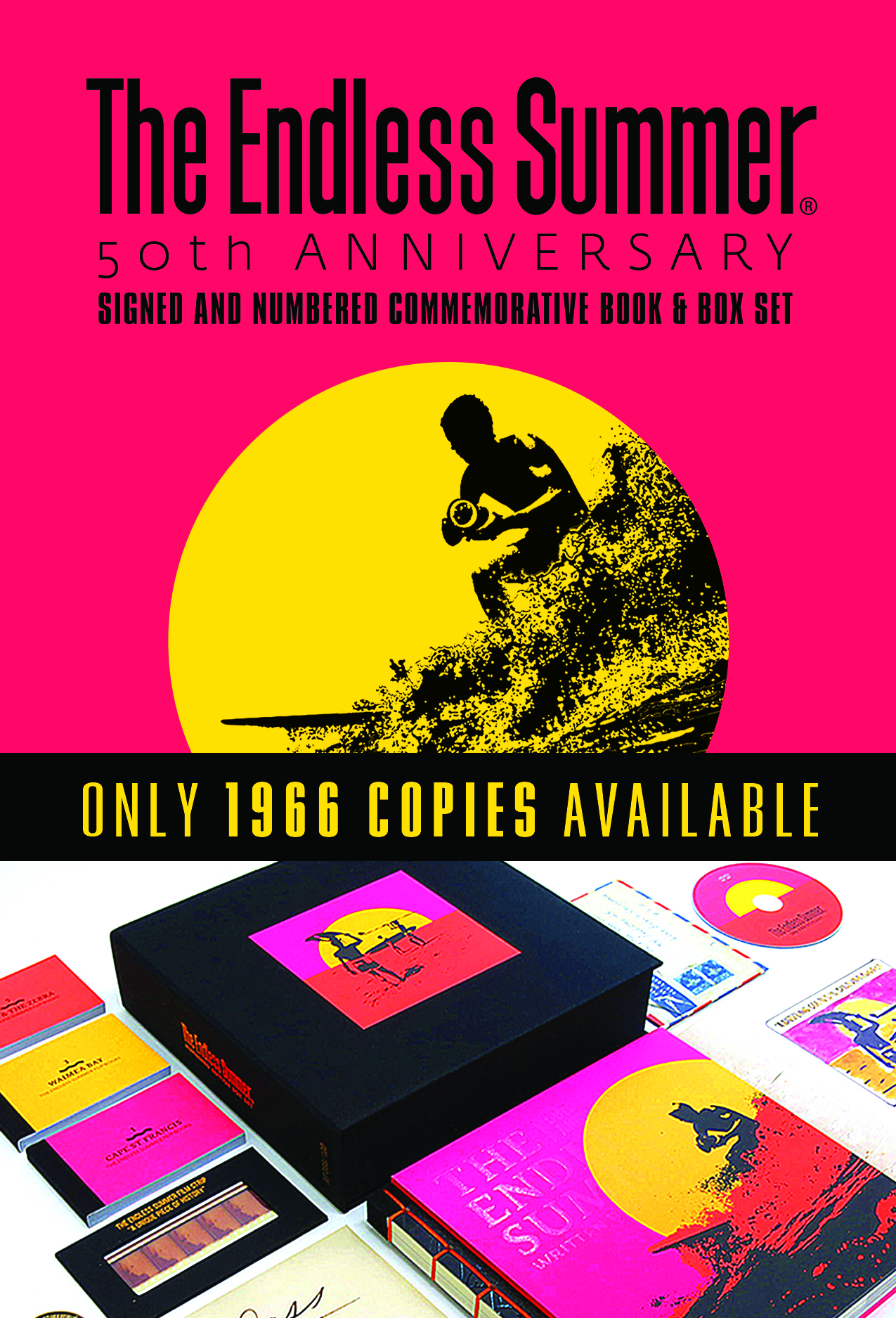 Global Surf Network 222 West 21st Street Suite F-132 Norfolk, Virginia 23517
(757) 633-7445
East Coast Endless Summer Representative